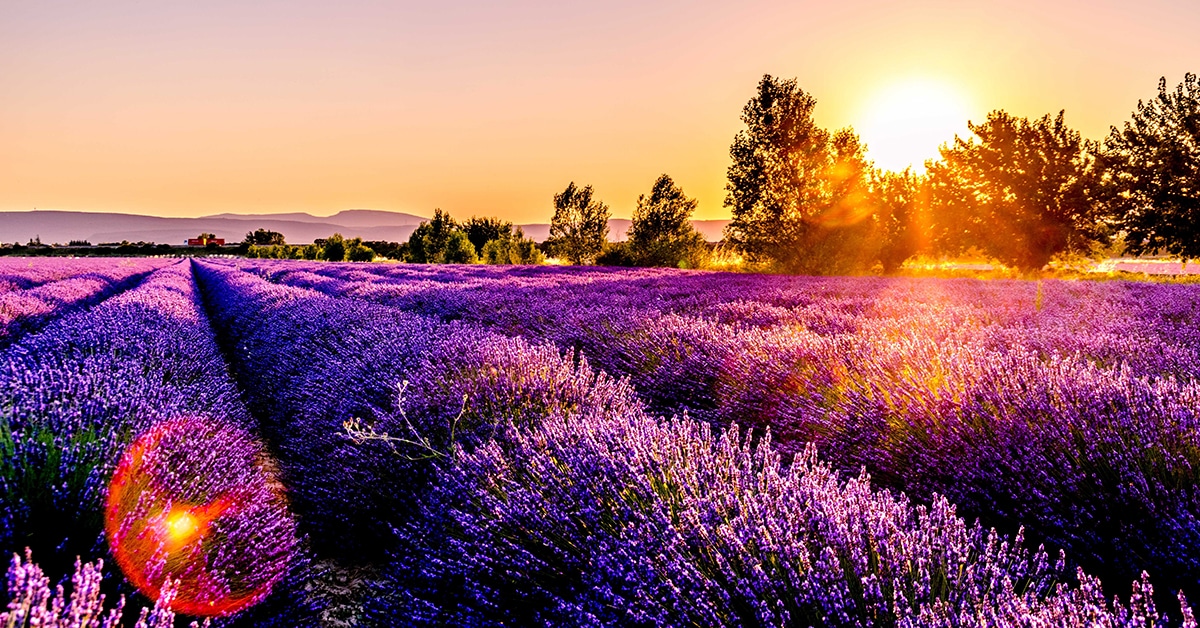 Just the idea of Provence conjures images of purple fields of lavender and a Tuscan sun. Whether you most look forward to the enchantment of the countryside or you want to explore medieval cave formations, Provence could be your next favorite destination. But there's no better time to experience Provence and all it offers than during the spring.
For instance, one of the most easily recognizable sights in Provence are the charming homes that seem to cling to the hillsides. These villages were originally built surrounding the castle and were high up in the rocks. They were meant as defense for the lower valleys and the high peaks, the places where their enemies were most likely to strike. The steep streets narrowly wind through each village. Every village has its own fountain and church, and today's provincial villages also have shops where locals sells their wares. While the homes were originally lived in by the peasants of the day, these homes are now usually the second homes of the more affluent Italians and French.
One of the most beautiful of these villages is Gordes. Its cobblestoned streets brim with tall homes that line up all the way to the castle. For the French, the perfect village is Les Baux de Provence. And April is the perfect time to visit these villages, when spring is in motion and the high tides of tourism have yet to strike.
In May, you can feel as though you're visiting during the Roman occupation – Nimes is impressive at any time of year, but right before the summer season is in full swing, you'll be able to visit Les Arenes, one of the Roman arenas that still stands today, without the long lines of noisy tourists. It's quite the impressive arena – there are two tiers of seats that were able to host as many as 20,000 gladiator fans. Today, the arena is used for bullfights and Italy's answer to the Olympic games, the Great Roman Games. The GRG happen over the course of a weekend near the end of May each year.
Springtime in Provence will not only illustrate the beauty of the region, but give you a new appreciation of Italy before the storm of peak season.